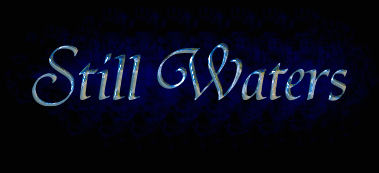 Rafe Wilkes was a born performer, from a talented family on the West Coast. His mother was a studio musician who played on a number of television and movie scores, while his father ran the local community players theatre to a profit. Rafe took music lessons on several instruments before deciding on the piano.

He played in small jazz quartets or trios, until booked to perform live music for a local ballroom dance competition. The dancers were so graceful...and the men afterwards got a lot of female fan attention.

Although Rafe's interest in ballroom was initially as a way to meet women, he soon found the physical challenge of it inspiring and he pursued a career in competitive ballroom, going as far as the Nationals several times.

At the Nationals level, though, he discovered that he didn't like how the judging was done, nor the how the competitive spirit manifested in petty ways such as destroying a rival couple's costumes. Still looking for a challenge, his father suggest he take his musical and dancing abilities to the theatrical stage.

He choreographed a production of Chicago in his father's playhouse, taking the role of Billy Flynn on his father's nod. He enjoyed the added element of make-believe acting brought to performing.

His work brought him to the attention of Lorenzo di Luca, who offered him a chance to play Warren Masterson on The Kronos Project. Intrigued by yet another aspect to performing, Rafe went to Mon for the auditions, unaware Lorenzo had already cast him. He met Isabelle Demaris at a party at the Bailor house and the two have been inseperable ever since.

---

Return to Bios,
the current season, or
the Archive?


---

© 2010, all rights reserved.