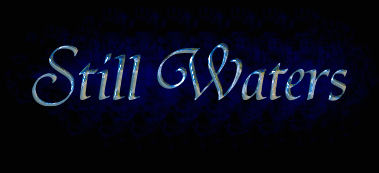 The Bailor Twins, Max & Maynard, are actually triplets, seperated at birth when their mother couldn't find it in herself to raise three babies. They have met their brother Maverick (who prefers to be called Rick), who found them after "The Kronos Project" hit the airwaves. Maverick is a police officer Down South, while the twins were bitten by the acting bug.

Starting in community theatre in the Prairies, they slowly moved east, not always together. Maynard tended toward musicals, his most notable stage role was as Mack the Knife in an off-Theatre Row production of The Threepenny Opera.

Maynard takes his career very seriously and gets deep into character. He will go for long walks or go horseback riding after a day of shooting, to help bring himself back to the real world. He is also more serious when it comes to relationships, prefering to assume that each girl he dates could be Ms. Right.

Max, on the other hand, prefers Ms. Right Now. He has no desire to settle down and will date any woman of sufficient beauty, unless she's blonde. He believes blondes are nothing but trouble. He dated Isabelle Demaris for several weeks - a record for him - prior to the beginning of shooting for The Kronos Project.

Max did some print ads, but pursued a career in front of the moving camera. After some stand-out commercials, he started picking up bit parts in televison and the movies, finally landing the supporting role in the film "Paint the Sky".

When Lorenzo contacted the twins to audtion for the role of Joss Cracker, Max took a pass, content to take some time off after the grueling schedule he'd worked for "Paint the Sky". Maynard won the role easily. The twins decided to move to Mon, falling for the quaint small town air and gorgeous heritage buildings. They bought a small house, which Max decided to renovate during his sabbatical.

Max is now working on a new movie, this time for Studio One Six.

---

Return to Bios,
the current season, or
the Archive?


---

© 2010, all rights reserved.